Personal Injury
Phone: (415) 456-7505
Email:
tkeating@freitaslaw.com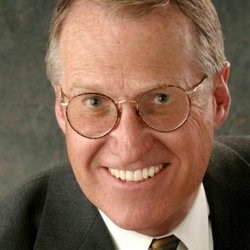 Northern California Personal Injury Attorney
San Francisco Bay Area, Marin County, San Francisco, Sonoma County, Napa County.
Alameda, Contra Costa County, Other Northern California Counties, and Sacramento
Profile
Tom Keating has represented clients throughout Northern California who were seriously injured or lost a loved one in all types of accidents including:
Auto accidents
Big Rig accidents
Motorcycle and bicycle accidents
Slip-and-falls and unsafe-condition accidents
Accidents caused by unsafe products
Tom has extensive experience in cases dealing with back, neck and knee injuries, brain injuries, fractures and amputations, crush injuries, internal injuries, eye injuries, wrongful death, quadriplegia, paraplegia, and more.
To schedule a consultation with Tom, call (415) 456-7505.
Our Results
The Freitas Law Firm is a multi-specialty firm with experienced practitioners who work to solve complex legal cases. Below are a few examples of successful results Tom Keating has achieved on behalf of his clients.
Brain Injury After Van vs. Auto Hit-and-Run Collision – $1.1 Million Settlement
Brain Injury After Bicycle – Pedestrian Accident – $1.1 Million Settlement
Brain Injury After Fall from Roof – $909,000 Settlement
Fracture After Slip and Fall at Hotel – Settlement in Excess of $840,000
Truck – Bicycle Accident – $682,783 Judgment
Neck and Back Injuries During Basketball Game – $400,000 Settlement
---
Testimonials
Lori Jo B., Novato, CA
"Mr. Keating has helped me as a personal injury attorney and incredibly wise counsel. I consider Tom a dear friend. I broke my leg severely several years ago, so we are well acquainted. I think what I appreciate the most was his no nonsense attitude mixed with his sharp wit and charming demeanor. I have seen how other legal professionals, including judges, respect and appreciate Mr. Keating's integrity. He has gone above and beyond the call of duty! I will recommend Mr. Keating to anyone who needs his kind words and brilliant mind!"
Phillip B., Martinez, CA
"In recent years I was in need of a personal injury attorney after an auto accident. A friend who was a client of and had success with Thomas "Tom" Keating, Jr. of The Freitas Law Firm, LLP in San Rafael, CA, referred me and I am happy to become a client of the firm. I discovered dealing with insurance companies is not a pleasant experience and insurance attorneys are downright horrible individuals. Tom and his team were very attentive, kept me informed of the status of things, and help to make wise decisions when it came to my case. Even when it came for my deposition, Tom's compassion and heart-felt concern for my well-being was truly appreciated. Should I ever need another attorney I do keep Tom and the Freitas Law Firm, LLP team in my speed dial."
Jade D., San Francisco, CA
"Excellent advice and knowledge. Recommended. Very, very helpful. I can't stress that enough. I was in a vulnerable place and he was a buoyant out at sea. Thank you, good luck, and god bless.
Useful"
Andrew P., Oakland, CA
"I reached out for friends who needed a good lawyer. I wished we could've retained Mr. Keating but with the pandemic and us being in another county, it wasn't workable. But he spent time advising and directing and in the end referred us to someone who we think we will hire. Whatever the case, we are just thankful he spent his time (usually charges by the hour hundreds of dollars) on the phone consulting with us. It gave us a lot of confidence and direction when we were feeling really stressed and vulnerable."
Consumer
"Mr. Keating handled our personal injury case with the professionalism and care that was needed. His knowledge, experience and sensitivity in handling this elderly victim is excellent. As the guardian/POA of the insured party, I feel I made the right choice in choosing Mr. Keating. I have since sought his advice and counsel on other matters."
Consumer
"I was injured in an automobile accident in 2005. I had a figure in mind that I would accept as settlement. The settlement amount that Tom negotiated on my behalf far exceeded my expectations."